We Grade all the 2012 candidates for President on their support for Marijuana.
Part 2 is here: 2012 Candidates on Marijuana: Part 2
Michelle Bachmann- Grade: D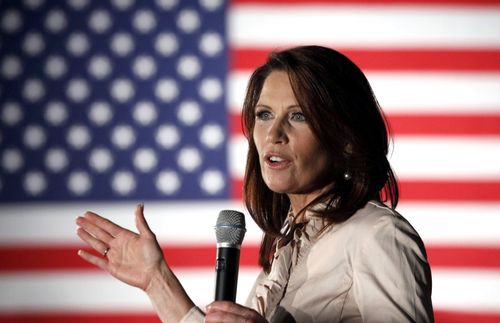 Michelle Bachmann has seemingly come out of nowhere to become a major political figure. She was first elected to Congress in 2006 and has become a major figure in the Tea Party. The Tea Party's stated position is one of limited government intervention in the private lives of citizens. Despite this, Bachmann has come out strongly in support of using government power for social issues. Before her election, she ran the Bachmann & Associates psychiatric clinic; where they allegedly practiced sexual orientation correction. Bachmann is quoted as saying, "We need to have profound compassion for people who are dealing with the very real issue of sexual dysfunction in their life and sexual identity disorders." Bachmann has never given a direct statement on marijuana usage, but given her record on social issues her support for legalization is unlikely.
Newt Gingrich- Grade: F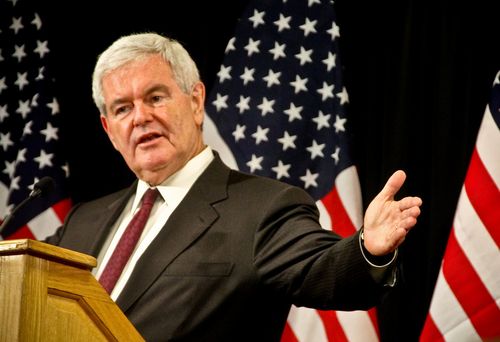 Newt Gingrich's political career peaked in the early to mid 90′s when he was Speaker of the U.S. House of Representatives. He has come out strongly against marijuana legalization. While serving as Speaker, Gingrich introduced the Drug Importer Death Penalty Act of 1997, which provided for either life in prison or death for anyone caught carrying more then two ounces of drugs into the country. The two ounce limit is particularly intriguing, because if you were planning to sell drugs in this country, two ounces would not get you very far. Gingrich has also said that simple possession should be punished by community services, but if a day of community service is missed a prison sentence of 5 years should be mandatory.
Gary Johnson- Grade: A+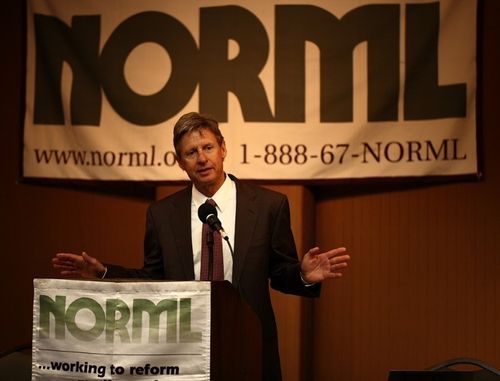 Gary Johnson is not only the strongest pro-marijuana candidate in 2012; he may be the strongest pro-pot candidate ever. Johnson believes that legalization of drugs is one of the biggest issues facing the country at this moment. Johnson has publicly stated that the War on Drugs is a failure and needs to be ended. During his Governorship of New Mexico, he pushed for the complete legalization of marijuana. He rejects the gateway drug idea, and even recommends a system similar to Holland or Switzerland for dealing with hard drugs. Johnson admits to personally using marijuana during at least to periods in his life. In the 1990′s Johnson was recovering from a sever leg fracture and used marijuana for pain treatment. Johnson openly admits to using recreational marijuana in the 1970′s and enjoying it. He only gave up using marijuana to pursue his goals as a professional athlete.
Tim Pawlenty- Grade: D-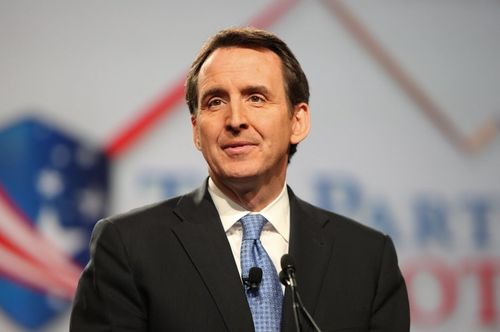 Tim Pawlenty was the Governor of Minnesota in 2002 and is famous for ending their $4.3 billion deficit. While serving as Governor he also vetoed a medical marijuana bill. He did this not once but on 9 different occasions. He has stated that legalizing marijuana would increase violent crime and would be a risk to public health and safety. Pawlenty believes that stricter border protection would end the supply of drugs in this country. When asked about states' rights and medical marijuana, Pawlenty dodged saying simply, existing laws should be enforced. The sole thing that keeps Pawlenty from a completely failing grade is his support for drug treatment and rehab over prisons.
Related posts: