Texas Governor Rick Perry has been a strong defender of states' rights.  The only exception to this rule seems to be when not supporting what will get him elected.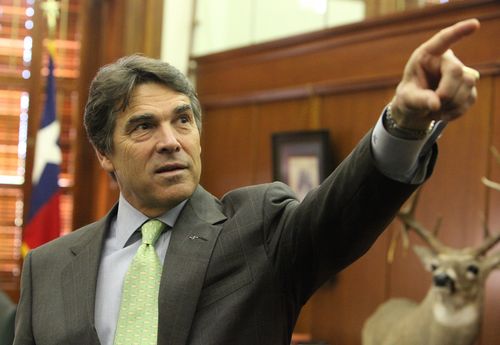 Texas Governors seem to have a way of ending up President.  We know all too well the story of our former Governor/President George W. Bush.  After his term in office one would think the people would need a break before electing another Governor from Texas, but perhaps not.  The current Texas Governor, Rick Perry, is positioning himself for a serious run for the White House.  Perry has made a name for himself as a leading advocate of states' rights.  His recent book Fed Up is entirely about the Federal Government overstepping its role in all areas.  With his history of supporting a state's right to choose, his support of medical marijuana makes sense.
In Fed Up, Governor Perry talks briefly about states' rights to make these decisions for themselves.  Perry talks about the importance of being able to "vote with your feet."  He goes on to explain this principal saying, "if you don't support the death penalty and citizens packing a pistol, don't come to Texas.  If you don't like medicinal marijuana and gay marriage, don't move to California."  After publishing Fed Up, Governor Perry made the usual rounds of any political book tour.  In November of 2010 Governor Perry went on the stoner-friendly Daily Show.  While on the show Governor Perry said, "if you want to go somewhere where you can smoke medicinal weed, then you ought to be able to do that."
Wow, a legitimate mainstream candidate supporting personal marijuana use, not really.  Perry has a history of amending his states' rights views whenever it is politically expedient.  As Governor of Texas, and in an attempt to position himself for a Presidential run, Perry is trying to style himself as a "social conservative."  Being a social conservative is not necessarily at odds with support of states' rights.  The problem is when social conservatives begin to legislate their social values.  Rick Perry has already done this on the issues of gay marriage and abortion.  Despite inroads by more Libertarian-minded voters, the social conservative block is still a large part of the Republican party.  Rick Perry has already proven he will throw his ideology out the window in the interests of getting elected.  It is only a matter of time before we see Rick Perry "clarify" his position on medical marijuana.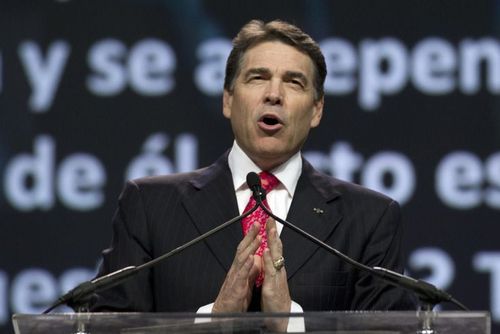 Governor Perry has the look of a Presidential candidate and may well be the GOP nominee.  If this happens, you will likely see an unspoken truce between Perry and Obama on medical marijuana.  Candidate and Senator Obama talked a good line on medical marijuana front, but has flopped completely in office.  There is no doubt Governor Perry will do the same, so both parties will simply agree to ignore it.  When looking for a candidate for President, look not just at what they say but take the time to look into their voting record.
Related posts: