Most Americans only know Rastafarianism as Bob Marley, weed, and Jamaica. We delve deeper into what Rastafarianism's true beliefs are.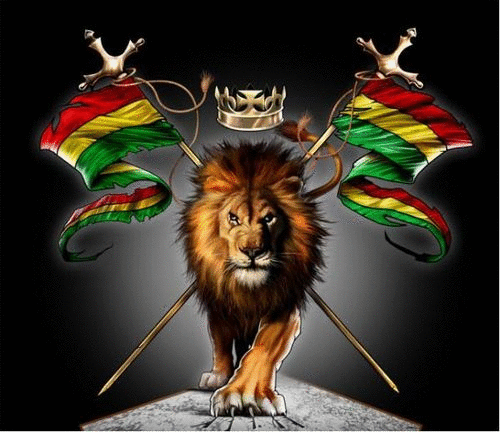 America's stoners love rastafarianism, but have no real idea what it is about. Most of our knowledge is limited to Bob Marley lyrics and calling weed ganja. Originally, Rastafarianism began in Jamaica during the 1930′s as a Christian Black pan-African movement. During the 1930′s King Haile Selassie was the last black monarch in Africa. Having defeated the Italian invasion in 1896, the Italians were threatening Ethiopia again in the 1930′s. The Rastafarian movement was born out of this threat to the last shred of African sovereignty. Rastas motivated all blacks as children of Africa to show loyalty to King Selassie.
The tenants of Rastafarism are varied as there is no central leadership. Members are encouraged to discover their own spirituality. There are a few constants however. They claim the Jesus was actually black and not white as depicted in most Christian documents. Simply given Jerusalem's location on the planet, Jesus has an equal chances of being white as he does of being black or even Asian. Rastafarians also have a different view of Babylon and Zion than most Christians. Babylon is viewed as corrupt, western society. Babylon has been in rebellion against Earth's Rightful Ruler since the days of actual Babylon. Rastas claim they are a tribe of Israel, and Zion is Ethiopia the land promised to them by God. God is often referred to as Jah, which comes from the same entomology as Jehovah.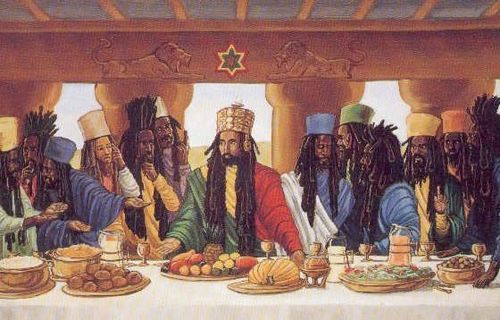 It quickly become obvious the connections to Ethiopia in Rastafarianism. The Christian connections to Ethiopia go back over 1300 years. Much of the exploration conducted during the Age of Exploration was directed at finding the legendary Christian king over the seas. Stories of a Prestor John are actually references to an Ethiopian King from the 1100′s. These stories were started when Ethiopian monks sailed north and discovered Renaissance Italy. King Selassie ruled as Emperor of Ethiopia from 1930 to 1975. Many Rastas view him as a reincarnation of Jesus, or at the least chosen by God. His coronation invoked many Christian themes such as: the lion of Judah, party to the Trinity, and light of the Earth. Some Rastas go as far as to claim his immortality and that his 1975 death was a hoax. During the second Italian invasion he went into exile and pleaded with the League of Nations for intervention. He struggled in his efforts to modernize Ethiopia and gain it international recognition. Rastas view Ethiopia as the natural capital of Africa and the pan-African movement. This is the reason rastas have adopted the imperial Ethiopian flag with red, yellow, and green bars behind the Lion of Judah.
So where does marijuana play into all of these? Rastas view smoking pot as a means of cleansing one's soul. When a Rasta needs insight from Jah, they will often smoke marijuana to better connect with the divine. The supposed benefits of smoking are healing the soul, exalting the consciousness, facilitating peacefulness, bringing pleasure, and coming into closer contact with Jah. Rastas often smoke while reading passages from the Bible to increase understanding. They view western prohibitions against marijuana as another continuing example of Babylon attacking Zion. They put marijuana prohibition in the same category as colonialism.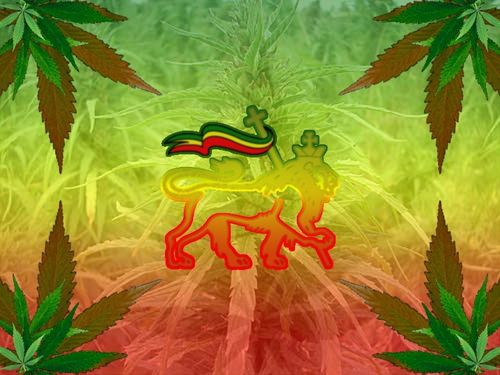 Rastafarianism is a deep, spiritual religion that has numerous sects and few doctrines. This individualist streak makes set classifications of Rastafarianism difficult. Judging Rastafarianism only by reggae music, however, is like trying to understand Christianity by listening to monks chant. The best way to truly understand Rastafarianism is to engage with a true Rasta. This is becoming more difficult as the numbers of practicing Rastas are decreasing. The 2001 census of Jamaica documents only 24,000 Rastas, less than one percent of the population. With the level of suffering in Ethiopia now possibly exceeding the Italian occupation, Rastafarianism is needed as much today as ever.
Related posts: