The American North West has long been a leader in reforming marijuana laws. They are often ahead of their larger neighbor California when it comes to issues pertaining to personal use. Two recent decisions have reversed that trend; are there more on the horizon?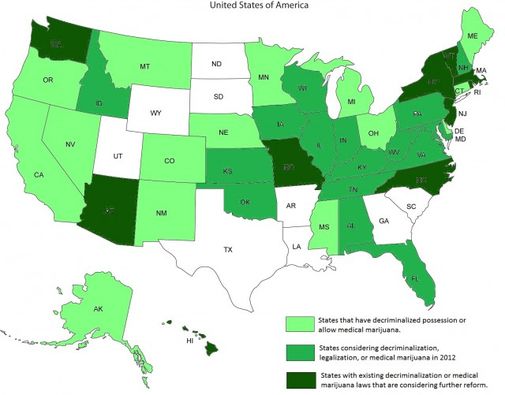 Most often when Americans think of liberal marijuana policies, they think of California. In truth, Oregon and Washington State have been with or often ahead of Californian in regards to marijuana liberties. Oregon and Washington have some of the best run medical marijuana programs in the country. Oregon has also decriminalized marijuana possession and allows industrial hemp. Recently the U.S. Attorney for Oregon, Dwight Holton, promised to end the sale of medical marijuana in the state. Similarly, the State Supreme Court of Washington recently concluded that an employer can fire someone for legally using medical marijuana.
Holton, the US Attorney for Oregon, has come out swinging against Oregon's liberal marijuana laws. Holton issued a letter to all of Oregon's dispensaries in which he claimed, "the breathtaking surge in manufacture and distribution of marijuana in Oregon is putting marijuana in the hands of more and more healthy kids; and dispensaries are fueling this crisis." He went on to call on landlords to kick out their dispensary tenants. In response to this, the dispensaries organized a protest at the Portland City Hall. Apparently, Holton then contacted City Councilman Nick Fish and attempted to get the dispensaries protest permit pulled. What Holton fails to realizes is that when the citizens of Oregon decriminalized marijuana, they stopped buying the protecting kids scare tactics. The citizens of Oregon understand marijuana is not harmful and should not be actively prosecuted. Councilman Fish is to be applauded for standing firm and permitting the demonstration.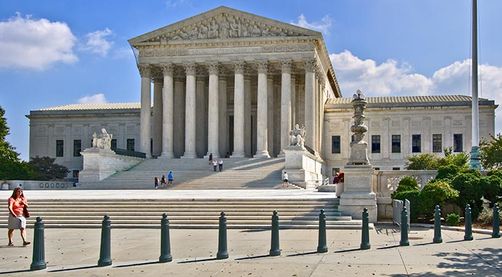 The Washington Supreme Court recently ruled on the case of Doe v. Bremerton. The plaintiff used a fake name because Federally marijuana use is still illegal. Mrs. Doe was fired from the Bremerton Consulting Firm when she failed her random drug test. Mrs. Doe sued for wrongful termination as she was a legal participant in Washington's medical marijuana program. After over 4 years of making its way though the courts, the Supreme Court ruled in favor of the defendant. They found that the Medical Marijuana Use Act protects the user from criminal prosecution, but it does not cover employment contracts. The lawyer for the plantiff stated he was "flabbergasted [that] qualified patients could lose their jobs simply for using medical marijuana at home in accordance with the act." The Supreme Courts decision does have a valid point that the Washington legislature should close this loophole in the current law.
Rulings, such as these, coming out of traditional bastions of marijuana freedom are shocking. It is apparent that even in states that are taking a national lead on marijuana legislationm the people are still far ahead of their governments. Both of these examples show how the establishment still views marijuana as a dangerous substance that needs to be controlled. The public, however, is aware that marijuana is actually safer than many other legal substances such as alcohol, tobacco, and spray paint. American laws need to be adjusted nationwide to correctly correspond to the lack of danger posed by marijuana.
Related posts: