The NFL is the latest pro sport to jump on the steroid testing bandwagon.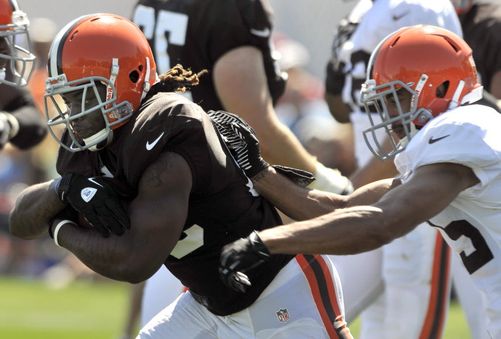 The National Football League has just implemented the most rigorous drug testing standards of any pro sport. The new regulations will we effective next season. The NFL joins a growing list of professional sports leagues to require testing of athletes. The trend of increased drug testing began with Major League Baseball. MLB players testified before Congress saying they did not use steroids. In the face of major skepticism, Major League Baseball implemented steroid testing for its players in 2006. The NFL has designed their new drug testing program to be the most rigorous test of any major league sport.
Compared to other major leagues' drug testing programs, the NFL's is unique in several ways. First, the NFL is the only league that allows for blood tests. Blood testing is considered more accurate and difficult to fake. Blood samples are also the best way to test for the steroid HGH or Human Growth Hormone. Also, players can be tested as often as the NFL wants, and drug tests will be conducted on game days. There is also a clause that allows for six drug tests to be conducted during the off seasons. The NFL commissioner believes that this testing program will guarantee a clean and level playing field for all athletes.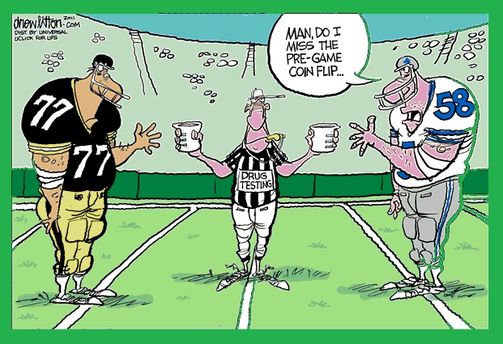 Not everyone is happy, however. Ray Ratto at CBS Sports says that despite the ability to test for HGS, there are still major flaws in the NFL's program. According to Ratto, the greatest flaw is that "the NFL controls the tests, the results, and the decision whether or not to do something about them." He goes on to explain that unlike a normal job where you are a cog in a machine; in professional sports the employee is also the product. This gives the NFL no incentive to actually enforce their drug policy.
In the entire drug testing conversation no one is discussing the morality of drug testing. Is there not some visceral attraction to the idea of teams of doped up Supermen battling it out? Mr. Ratto is correct that the NFL's drug control policy, no matter how strict, will not work. The problem is that there is still a demand to use these drugs. As long as the objective is winning and making money, which it always is, people will do anything to achieve that. If the NFL were to truly commit to wiping out HGH, there will be a new drug on the market in six months.
Related posts: