The New York Mayor Michael Bloomberg who admits to smoking pot and enjoying it has quietly made marijuana arrest his number one police priority.
New York Mayor Michael Bloomberg was elected for his centrist policies and business experience. His pursuit of the War on Drugs, however, has cost the tax payers of New York dearly. A report authored by Professor Harry Levine of Queens College was recently published by the Drug Policy Alliance. The report criticizes the manner in which Mayor Bloomberg has prosecuted the drug war. Professor Levine's report claims that Bloomberg has inappropriately spent tax-payer money to carry out a personal social philosophy.
In his term in office Mayor Bloomberg has spent more money on arresting marijuana smokers then the previous Mayors Koch, Dinkins and Giuliani combined. Since 2002 the NYPD has arrested nearly 350,000 people for marijuana related offenses. At an average cost of one to two thousand dollars per arrest this means Mayor Bloomberg has spent roughly $350 to $700 million prosecuting the war on drugs. The worst part of Levine's findings is the vast majority of arrests are for low level possession. New York State has decriminalized possession making it a citation. A loophole in the law, however, still makes possession in public a misdemeanor.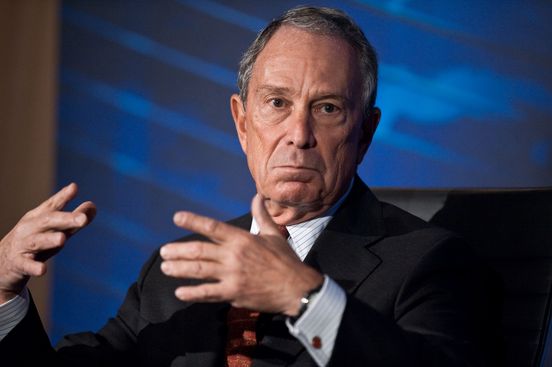 During his campaign Mayor Bloomberg promised to balance New York's budget. He has followed through cutting spending on programs for things such as: seniors, the youth, housing, transportation, teachers and education. At the same time Bloomberg cut spending on these programs he spent hundreds of millions arresting small time drug users is absurd. In 2001 Bloomberg was asked about his smoking pot and said, "You bet I did, I enjoyed it." Following his election, NORML purchased advertising with Bloomberg's quote in Time Square.
Michael Bloomberg illustrates the underlying problem with all politicians. Politicians will say anything to get them elected. The American Public has become so jaded that these days they hardly even notice. Prior to his election, Obama admitted to smoking pot and promised to end federal raids on medical marijuana. Since that time Obama has backed off from both of those statements. Where is the public outcry? Where is the media coverage? The electorate is responsible for holding their officials to the promises they make. Americans love hearing their politicians make grand promises, but we must hold them accountable for what they say. The American public has to send a message to their politicians. Spending millions to prosecute a person for something that is not even a crime in their state is a waste.
Related posts: