Delaware has become the 16th state to stop arresting sick people. Originally proposed in January this bill sparked months of heated debate in the Delaware Senate. The lobbying on both sides culminated in a guest appearance by Montel Williams before the Senate. Montel has been an outspoken user of medical marijuana to treat his multiple sclerosis. When the dust settled, the final vote count was 18 for and only 3 opposed. Those numbers make one wonder how many senators abstained. Delaware Governor Jack Markell signed the bill into law with no public ceremony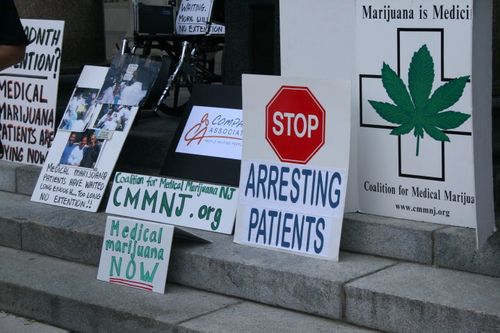 What does this mean for you if you live in Delaware? Not much, unless you have cancer, Lou Gehrig's disease, multiple sclerosis, glaucoma or some other serious illness. The bill is different from any other medial law passed in other states. Even with a doctor's prescription, patients will not be able to grow their own marijuana at home. The bill creates one voucher per county for a not for profit "compassion centre." There are other states that have government sponsored dispensaries. The District of Columbia, Rhode Island, and New Jersey all have government licensed dispensaries. California and Colorado have thousands of dispensaries across their state. What makes the Delaware plan different is the licensing process is limited to one per county and managed by the Department of Health and Human Services.
The Delaware law does little to help the average stoner, but furthers the argument that marijuana is medicine not contraband. The medical properties of marijuana have been suppressed by the Department of Drug Policy for years. Professional research permits have been nearly impossible for labs to obtain. Only now, with the wide spread use of medicinal marijuana, are we beginning to see the wondrous effects of cannabis. For pain and nausea relief there is no synthetic prescription that is more effective than weed. Recent evidence even suggests that marijuana has the potential to cure cancer, but much more testing is required. By allowing Delaware citizens to use cannabis as medicine, it only opens the door for further gains against prohibition.
While everyone being able to smoke pot for enjoyment is a noble goal, helping sick people is more attainable and more important. That the government would deny a sick person something that could improve their quality of life and instead makes them suffer is atrocious. Virtually every American has either suffered or knows someone who has suffered from cancer, MS, or some other painfully debilitating disease. Just sitting back and watching as that person slowly, agonizingly dies is something no one should accept. If cannabis can make their life better, even temporarily, it is worth an act of civil disobedience.
Related posts: