Patients who experienced the healing properties of marijuana, told why they prefer cannabis to all other drugs.
Photographer Robin Twomey.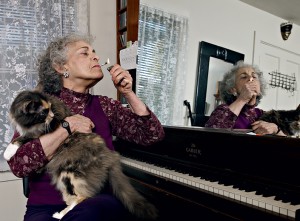 Ann Khanin, Alameda, California. Diagnosis: chronic back pain
Anne – singer and song writer and vocal teacher. As a child, she survived a car accident and has since been suffering from back pain. She smokes marijuana every day.
"I am very concerned that older people who take all sorts of potent drugs are so afraid of cannabis. I'm sure many of them cannabis could help – says Anne. -
In America, as something not so relate to health. Here is something from which you get better, and immediately declared it harmful. I do not understand.
Yes, marijuana makes my pain, and yes, it makes me euphoric state! "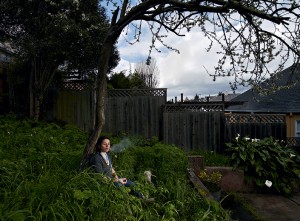 Libby Marks, Oakland, California. Diagnosis: cervicobrachial syndrome, allergy to anti-inflammatory drugs

Libby takes medical marijuana for eleven years. Her illness is accompanied by loss of feeling in hands and pain. "If it were not for medical marijuana, I'd have to take potent medications every day," – says Libby.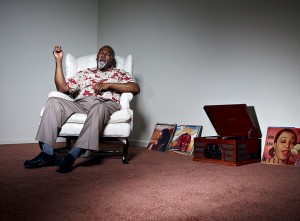 Frank Knight, San Francisco, California. Diagnosis: Arthritis
In 17 years, Frank joined the Air Force and said that since he returned from Vietnam, He felt like an outcast: "About us say that we outcast, criminals, child-killers and all that jazz. Marijuana helps me to live under this pressure. And it helps me in the fight against arthritis.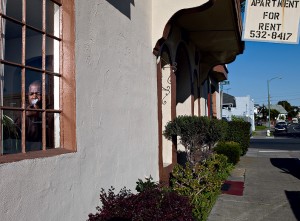 Robert Mitchell, Oakland, California. Diagnosis: post-operative pain, anxiety, allergies to medication
Robert takes medical marijuana for three years. He worked as a mechanic and hurt his back. He made three operations on his spine.
"Medications that they gave me, it is not working. Marijuana helps me to regain mobility, while it had no pending the time the side effects like most drugs, when you do not know when and what to hit you. "
Jen Spray, Oakland, California. Diagnosis: Lupus
At one time, Jen was homeless, and it is not allowed in shelters because of her dog, Luna. Jen lived in the woods, where medical marijuana has helped her deal with the pain and thoughts of suicide. "Anyway, it was at least something. My dog, my tent, pipe with marijuana and thought: "Okay, tomorrow is another day" – says Jen.
Corbin Kunst, Berkeley, California. Diagnosis: Rheumatoid Arthritis
Corbin smokes a dozen years. At the age of eight he was diagnosed and prescribed steroids. At 18 he was legally obtain medical marijuana as a painkiller.
"I was a heavy drug addict and an alcoholic for five years, was in the rehabilitation clinic. And marijuana, I never perceived as a drug. For me it is medicine. "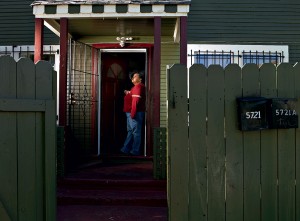 Terry Goldston, Oakland, California. Diagnosis: spinal hernia, asthma, insomnia, depression
Teenager Terry received two serious back injury. Already being an adult, she underwent six abdominal operations on the spine. "Marijuana does not change my personality. But many times when I take my medication, I became too inhibited to play with children ", – said Terry.
Source: Esquire
Related posts:
Tags: healing, Marijuana, Medical Marijuana